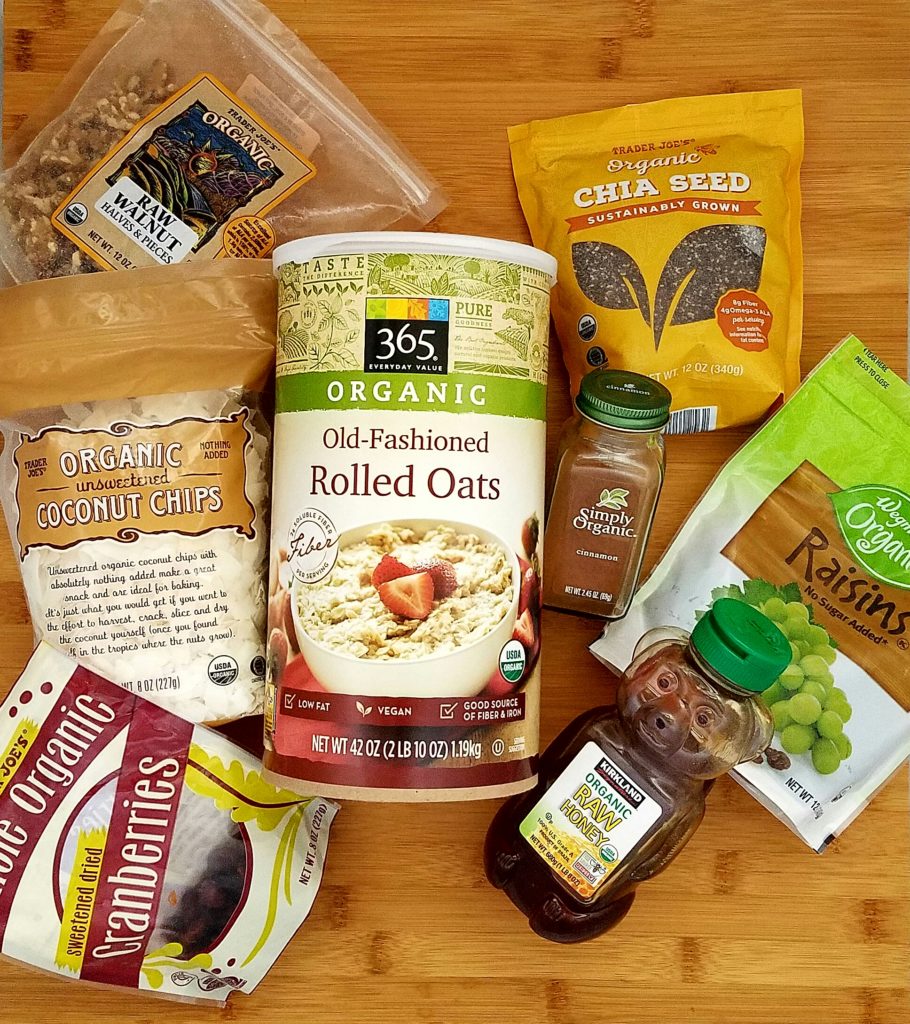 Forget what you thought or heard about oatmeal. It's more than just that stuff your grandmother used to give you for breakfast.
Oatmeal may not be as chic as an egg white omelet. But let me tell you, a bowl of these wholesome whole grains can pack a healthful punch.
Folate (heart health, stroke reducer, prenatal must have), Magnesium (Bone health, muscle building, chronic pain reducer), Iron ( brain health, regulates body temperature, chronic disease fighter) and B vitamins ( Boost Immunity, healthy metabolism maintainer and lowers cholesterol) are some of the vitamins and minerals found in oats. Regularly including oats in your diet can help prevent a whole lot of health issues later in life.
Oatmeal is an inexpensive and nourishing meal. It's quick and easy to make. This recipe gives you the freedom to create the perfect bowl of yummy goodness.
Easy (Fill in the blank) Oatmeal:
1/2 Cup Rolled Oats
1/2 Tsp Chia Seeds
1 Tbls of any of the following:
Chopped Walnuts, Almonds, Hazelnuts, Pistachios or Pecans
Raisins (no sugar added)
Dried Cranberries
Coconut Flakes (unsweetened)
Nut Butter
Dark Chocolate Chips
3 Tbls of any of the following (frozen or fresh):
Blueberries
Banana
Strawberries
Peaches
Apples
Pear
1/8 Tsp of Cinnamon
1/2 Tsp Raw Honey or Chopped Medjool Dates (if necessary)
1/2 Cup Boiled water or Warm Organic Milk
Note: Use organic ingredients wherever possible.
Start with 1/2 Cup of water or milk and add more for a creamier consistency.
Suggested Combinations:
   1. Almond Butter & Dark Chocolate
   2. Raisin, Cranberry & Pecan
   3. Coconut, Banana & Walnuts
The possibilities are endless! What do you like in your oatmeal? Share with us below and don't forget to subscribe to our blog over there on the right.