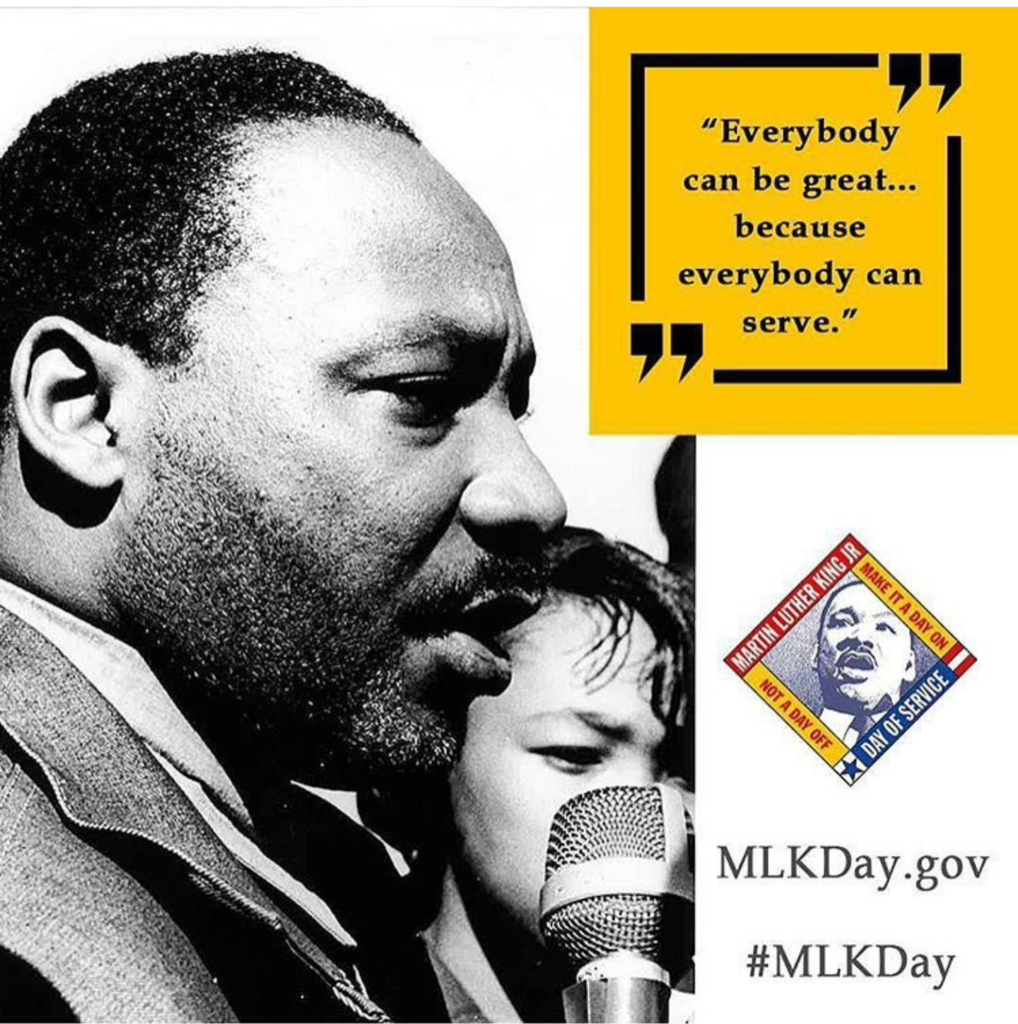 Photo: National Service
Today is a day reserved to celebrate the life of Martin Luther King Jr. I think it is absolutely befitting to honor his legacy by serving others. Amongst many of his honorable attributes, Martin Luther King was a man of service. His tireless efforts and sacrifice became the catalyst for freedom in our beautiful country.
Many of us are not public figures. Our Facebook followers are no match for the multitude that descended upon the Mall in Washington on that fateful day. But, that doesn't mean we can't make a difference. Although we may not be eloquent in speech, patient in the midst of injustice or affluent enough to gather a countless amount of people, one small act of service can truly make a difference in a person's life.
Our busy lives can unintentionally make us a tad bit self-centered by no fault of our own. We work, take care of our families and find very little time for ourselves (maybe this is just my life). Our motives are good but time rarely cooperates. I totally get it. I mean, if I were to be honest, I do not think I could do what Dr. King did. Being away from my family for days on end, getting smashes in the head with rock for the sake of my brothers and trust me – I never want to see this inside of a jail! I recognize that just may not be my call. But, I do feel an overwhelming sense of knowing that I was not put on this earth to always think about myself.
Today is a great reminder to get out there and love our neighbor. There is a scripture that says, he who is the greatest amongst you is a servant. It should be an honor for us to serve others. As Dr. king once said "Everybody can be great because everybody can serve". So, what are you going to do?
Here are a few links to help you get started. Keep in mind, if you can't do it today, make time and do something soon (and often if possible).
https://www.serve.gov/site-page/mlkday
http://www.volunteermatch.org/
http://www.feedingamerica.org/
http://www.redcross.org/volunteer/become-a-volunteer#step1
http://www.habitat.org/volunteer
Or you can simply:
Watch a friend's children
Reach out to an elderly neighbor
Go with a friend to get a mammogram (most women are afraid to go alone)
Mow a neighbor's lawn
… do you get the picture yet? It doesn't have to be big
It's simple
Just do something
For someone