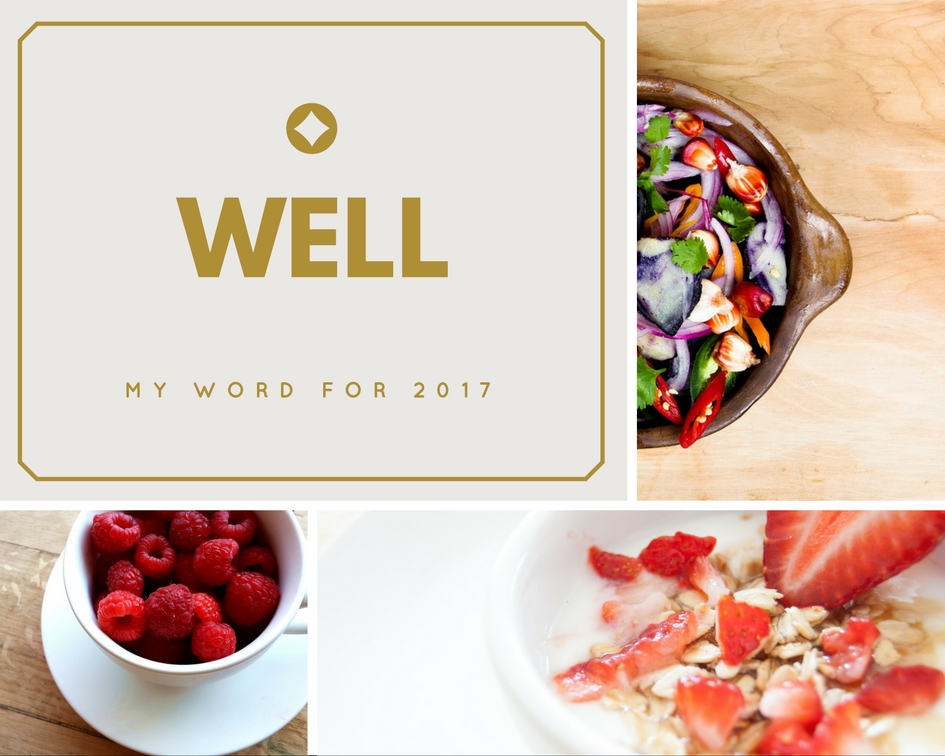 I have to be honest.
I've never made a New Year's resolution.
I felt like I would be setting myself up to fail.
Resolutions are like
Fad diets
Hard to stick with
Yet, the fairly new idea of committing to one word over a period of a year, is pretty doable.
So instead of saying I am going to stop using the word "like" in every sentence, (sorry Mom, like it's hard not saying "like") I decided…
"Well" is my word for 2017!
Why "Well"?
First of all, it will help me focus on what I am trying to share with you on this blog. I am a firm believer in living by example and then sharing the lessons. So, living and eating well this year is a top priority. Hopefully this will trickle down to my family, friends and of course each of you. Can I tell you, I am really looking forward to the day when my loved ones aren't dealing with issues that can be helped by simple lifestyle changes.
Secondly, I want to have a more optimistic view on things. It's so easy to look at a situation and assume the worst. (if you are like my husband, this probably isn't a problem for you) Seeing the best possible scenario rather than doom and gloom (which, by the way, rarely ever happens anyway) will motivate me to think well.
Lastly, this is The Land of the Well. I want to create a space that nurtures our vision to be a community on a journey to wellness by eating well, living simply and enjoying life.
Ok, enough about my word. Did you pick a word already? If so, please share it with us below.